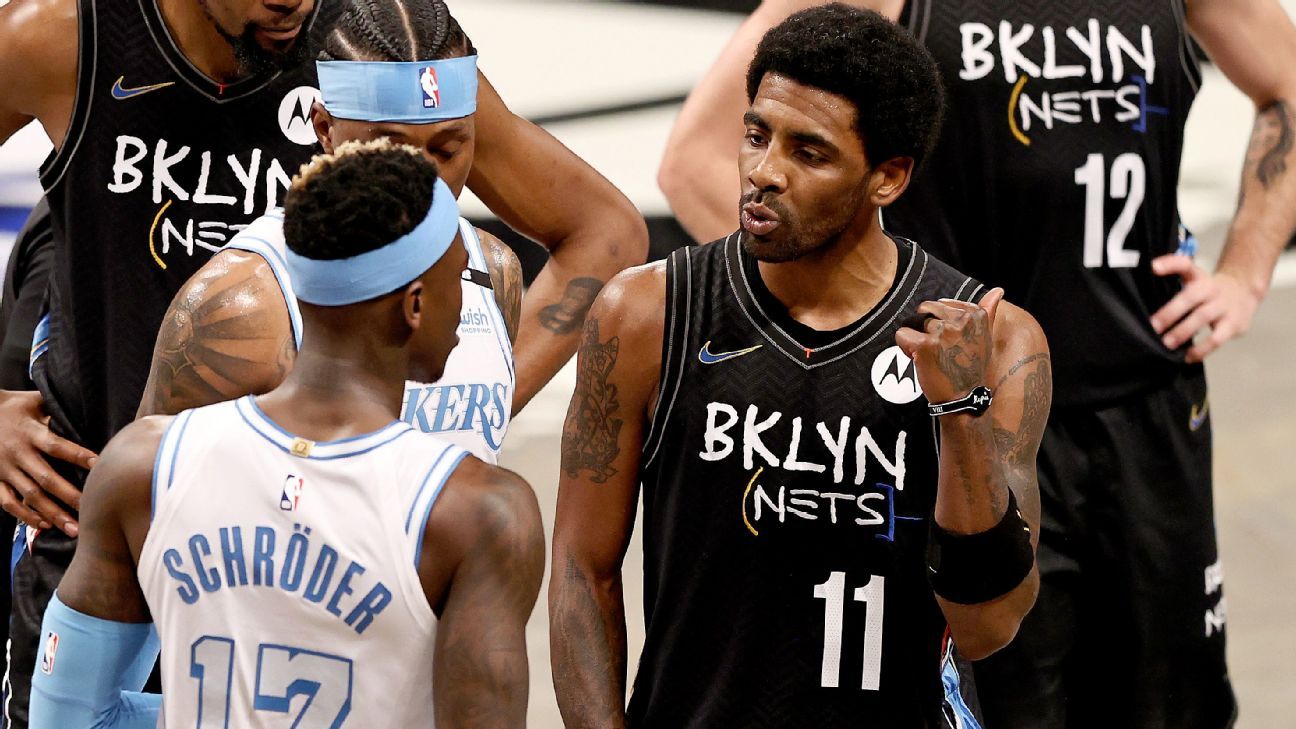 BROOKLYN — Brooklyn Nets star Kyrie Irving will not attend the team's media day at Barclays Center on Monday due to New York City COVID-19 protocols, sources told ESPN.
He is expected to travel with the team to San Diego later Monday and participate in the team's training camp this week.
Last month, New York City mayor Bill de Blasio issued an executive order that required pro athletes to show proof of at least one vaccine shot to practice or play in the city.
Last week, Nets general manager Sean Marks indicated that not all of the team's players have met that requirement, but he expected the team to be in compliance by the opening of the season next month.
The Nets' first preseason game in Brooklyn is Oct. 8.